Shopping Cart
Your Cart is Empty
There was an error with PayPal
Click here to try again
Thank you for your business!
You should be receiving an order confirmation from Paypal shortly.
Exit Shopping Cart
Driving Lessons Whitley Bay, Blyth, Gosforth, & Morpeth.
Who will you trust, with your tuition?
Driving School Review. James Crosby.
I recently passed my test with Fastpass and what a great experience it was! My instructor Kevin was absolutely fantastic. He had such good patience and was very helpful when it came to explaining all different scenarios within driving. The encouragement he gave me during my driving was so positive and therefore lead me to have great confidence. I would 100% recommended Kevin to any new drivers! :)
www.fastpassnortheast.co.uk  Call: 077008464895
Alastair Hitchmough- Reviews Fastpass school of motoring.

Having failed previously with a different company, passed first time with Brad from Fastpass, the mans a magician Cheers
www.fastpassnortheast.co.uk call:07708464895
Driving Schools Gosforth & Morpeth.
Customer Review- Julie Carr

Kevin was my instructor and he was a good laugh, he was down to earth and very patient with me - i know this because he kept saying i had bad concentration but we worked on it and we done it! The legend only got me through my test, I'd recommend him without a doubt, i went with 3 different companies before Fastpass and i just kept stopping but not this time. 5 stars through and through.
Call Fastpass on -0770 8464895  
www.fastpassnortheast.co.uk 
Driving Lessons Whitley Bay
Driving Instructors Whitley Bay
Customer Review- Dillan Mckenzie
Coudn't be more chuffed with the service provided with Fastpass, Aaron was an extremely patient Instructor and provided a professional but also personal service. Thank you for helping me pass first time.
www.fastpassnortheast.co.uk
Driving Instructors Ashington
Driving Lessons Ashington- Client Review
With Bill i managed to pass my driving test with only 5 intensive lessons! This was after trying for 4 years with other instructors. Bill took me back to the basics starting in a car parking with simple pulling away techniques and used his wealth of knowledge and facts to make me a confident driver and able to pass my driving test with ease! I cant recommend him enough, and certainly will be telling all my friends and family to use him.
Many thanks and kind regards
www.fastpassnortheast.co.uk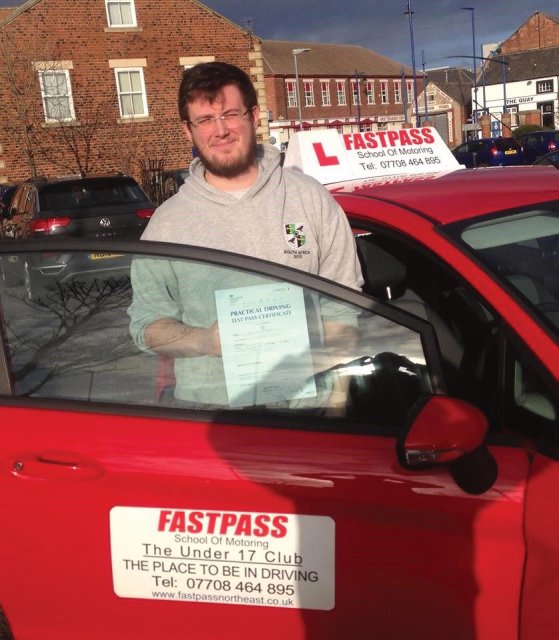 Driving Lessons Ashington
Driving Lessons Ashington Client Review
Arron was totally amazing 
Both my two daughters passed first time 
Would recommend this school of motoring every time 
Totally amazing.
www.fastpassnortheast.co.uk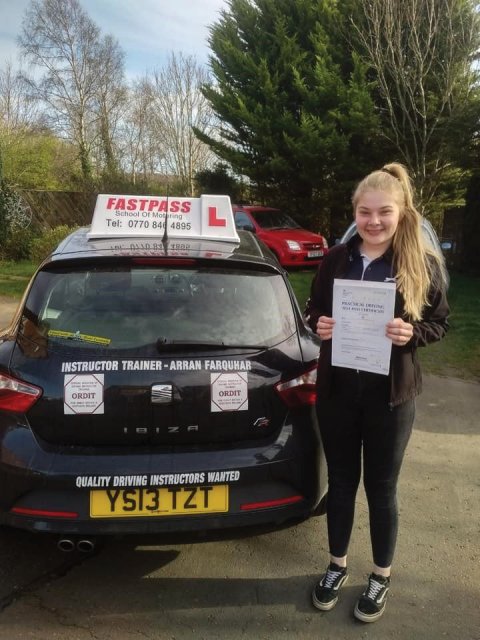 Driving Schools Whitley Bay, Customer Review-Alan Surridge
If you want an instructor who is calm, cheerful, and very friendly, I would recommend choosing Arran from Fastpass School Of Motoring. Arran makes driving a very easy task for each individual learner, even manoeuvres will be like second nature after a few lessons with him. Thanks again to Arran, I'll miss our weekly lessons.

www.fastpassnortheast.co.uk
https://www.facebook.com/drivingschoolswhitleybay

Driving Schools Whitley Bay- Client Review-Lewis Dodds
Driving Schools Whitley Bay- Client Review-Lewis Dodds
Lewis Pizzazz Dodds
. Bill was such a great instructor I couldn't recommend him more! Passed on my first attempt. Thanks Bill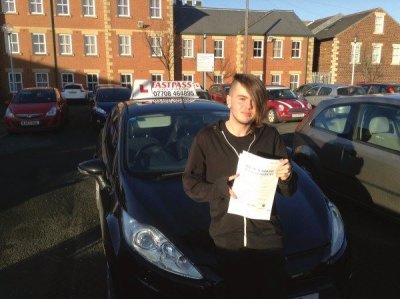 Driving Instructors Whitley Bay-Client Review-Ben Trundley
Driving Instructors Whitley Bay-Client Review-Ben Trundley
·       
Ben Trundley.  Bill was a great (and handsome) instructor. He taught me from start ...to finish and supported me all the way, without him I couldn't have passed with only one minor!!! Cheers Bill Golder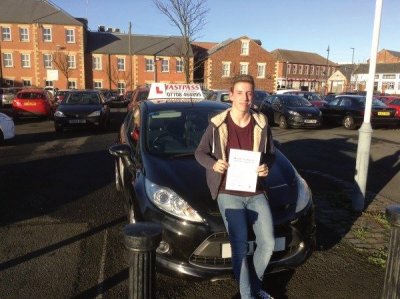 /