Shopping Cart
Your Cart is Empty
There was an error with PayPal
Click here to try again
Thank you for your business!
You should be receiving an order confirmation from Paypal shortly.
Exit Shopping Cart
Driving Lessons Whitley Bay, Blyth, Gosforth, & Morpeth.
Who will you trust, with your tuition?
Driving Lessons Morpeth & Whitley Bay
Do you need some help with confidence in any areas such as motorway driving, driving at night, parallel parking or town and city driving?
Choose a confidence BUILDING course available with Fastpass School of Motoring!
Call 07708464895, or log on to www.fastpassnortheast.co.uk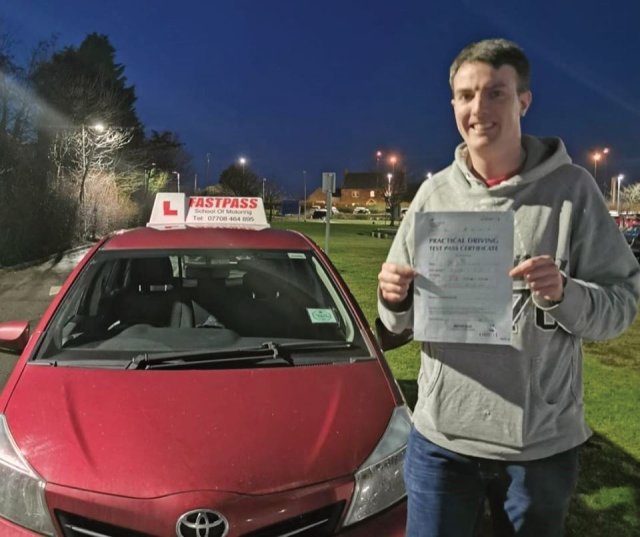 Driving Schools Whitley Bay & Gosforth
Intensive Courses: Driving Instructors in Whitley Bay and surrounding area.
 For anyone who wants to pass the Driving test fast. Driving lessons catered for those in a hurry. 
This includes Free Theory Test Training.
Call: 0770 8464895
well done to Becky Robinson, recently passed her practical driving test. From nervous begginings to mature driver, thats class. Congratulations from Bill at
www.fastpassnortheast
.co.uk Becky like a number of others recently are seeing the value of "Pass Plus" training, not just for the Insurance saving, but the experience of Motorway training, Night driving and other modules of the Pass Plus training. The good thing is theirs no test.
Amy's Party.
Birthday's are always fun, when you get together with friends. Saturday was good for a party as the weather was the best we have had in some time.
Amy and friends enjoyed learning to drive whilst parents watched on. The families of students are often surprised how good their children can be with some careful tuition and coaxing, to show them they can achieve much if someone shows confidence in them.
The progress was good and the excitement levels were high, as each person was eager for more driving throughout the afternoon.
I can say that all of the young ladies were a delight to teach, and I would be happy to have them all back for future training.
Regards
Bill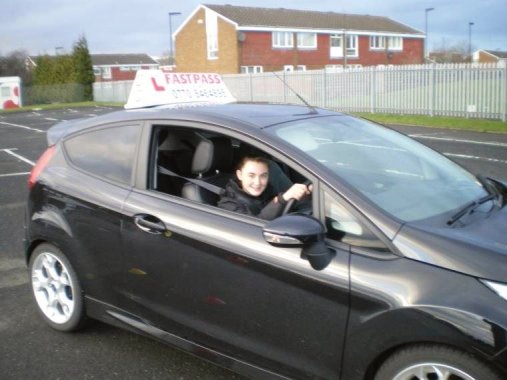 I had an interesting discussion with one of my students this week, which I felt was worth sharing. We talked about cost of taxi fares and concerns as a passenger. His feelings were that the cost was expensive for the distance covered and often felt uncomfortable as the driver's were frequently on their mobile phones and ignoring speed limits.
Which begs the question" If we are paying them, why is our safety not there main concern"? Because if a driver is on the phone when driving,1. There braking the law and 2. There concentration is divided between the conversation and what's happening on the road. Should it not be fully on driving? Also makes me wonder about these radio adverts for claims companies. Have you noticed how often their aimed at taxi firms?
I am always conscious of giving value for money and frequently check that my students feel that's what they are getting. During our discussion a comparison of lesson fees and what you get from the lessons was made to a taxi fare.
I asked my student what he felt he got from his lessons, and his response was: Increased confidence. Enjoyment. Felt safer on the road as his knowledge increased. He felt when he passed his test, it would give independence. Help with his job, in terms of getting to work easier.
He thought about the cost of a recent taxi fare, and said that if he had a journey of one hour like his lesson, he would probably have paid four times the cost of the lesson at the rates charged by the taxi firm.
So his conclusion was that driving lessons were exeptionaly good value for what you get out of them.
Regards
Bill
/